Cultural Dipole Brochure
---
Greece and Bulgaria, two neighboring countries with a rich past, since the end of the 1990s have entered an era of closer co-operation, due to the INTERREG Programme "Greece-Bulgaria".
The eligible area of the Programme consists of the Region of Eastern Macedonia-Thrace (Regional Units of Evros, Kavala, Xanthi, Rodopi and Drama) and the Region of Central Macedonia (Regional Units of Thessaloniki and Serres) in Greece and the South-Central Planning Region and South-West Planning Region (Districts of Blagoevgrad, Smolyan, Kardjali and Haskovo) in Bulgaria.
The Greece-Bulgaria cross-border cooperation area for the programming period 2014-2020 is identical to the current European Territorial Cooperation (ETC) programme. It extends to 40.202 km2 and has a total population of 2.7 million inhabitants.
The priority axes are:
PA 1: A competitive and Innovative Cross-Border area
PA 2: A Sustainable and climate adaptable Cross-Border area
PA 3: A better interconnected Cross-Border area
PA 4: A socially inclusive Cross-Border area
PA 5: Technical Assistance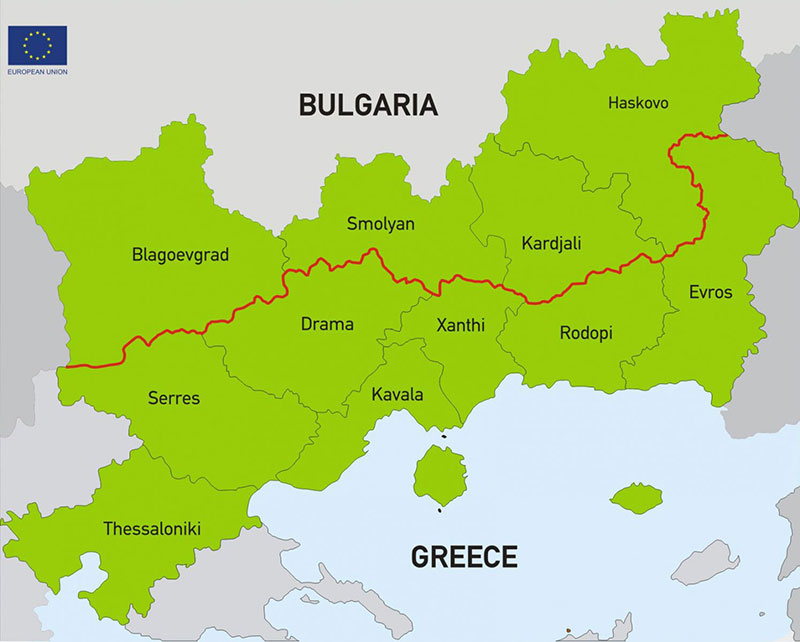 Project title: CREATION OF A CULTURAL DIPOLE IN THE CROSS BORDER AREA
Project acronym: CULTURAL DIPOLE
Project duration: 24 months (01/09/2017-31/08/2019)
Priority axis: 2. A Sustainable and Climate adaptable Cross-Border area
Thematic objective: 06 – Preserving and protecting the environment and promoting resource efficiency
Investment Priority: 6c. Conserving, protecting, promoting and developing natural and cultural heritage
Specific Objective: 4. To valorize CB area cultural and natural heritage for tourist purposes