Beneficiaries
Supporters
"Serreon Politeia" Society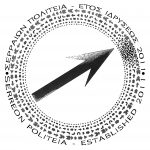 The Union of Serreon Politia was established in February 2011.
The aims of the Society are:
The localization, recording, meditation, preservation and promotion of cultural goods related to history, culture, archeology and contemporary artistic production of the inhabitants of the city, the prefecture of Serres, the country and the world.
The creation of suitable spaces for the preservation and promotion of the cultural goods necessary for the fulfillment of the objectives, primarily in a single place in the prefecture of Serres, in the form of a cultural park.
Establishment of a Foundation which, in cooperation with the Association and competent bodies, will be the Cultural Park Management Facility
The establishment of a Museum under the name "Constantin Xenakis", which will house much of the work of the great art artist of the diaspora, Constantin Xenakis.
Contact person:
Professor Aristotelis Naniopoulos
Aristotle University of Thessaloniki
Civil Engineering Department
Transport Systems Research Group
University Campus, Faculty of Engineering,
54124, Thessaloniki, GREECE
Tel:  +302310995765 , Fax: +302310995789
E-mail: naniopou@civil.auth.gr
www.tsrg.gr
Society for the Study and Research of the Serres Region History (EMEIS)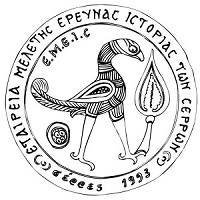 The Society for the Study and Research of the History of Serres (EMEIS) has been active in the city of Serres since 1994. The aim of the Society is the scientific research on every issue concerning Serres, their region, the population of Serres and in particular the collection, preservation, recording, study and publication of historical, theological, literary, legal, archaeological, folklore and artistic material. The Society for the Study and Research of the History of Serres organizes lectures, workshops, scholarships and publishes a special scientific journal (Serraika Symmicta), with studies related to the city and the Prefecture of Serres.
Contact person:
Dimitrios Dimoudis
Dimosthenous Floria 6, Serres 621 23
Tel.: 00302321066181 – 00306944574306 – 00306974053441
Email:  emeiserron@gmail.com